How does refer a friend and homestay.com travel credit work?
It's simple. Invite friends to Homestay.com and you both earn travel credit to put towards your booking fee when booking a homestay. All your friend has to do to get 20 EUR of travel credit is sign up!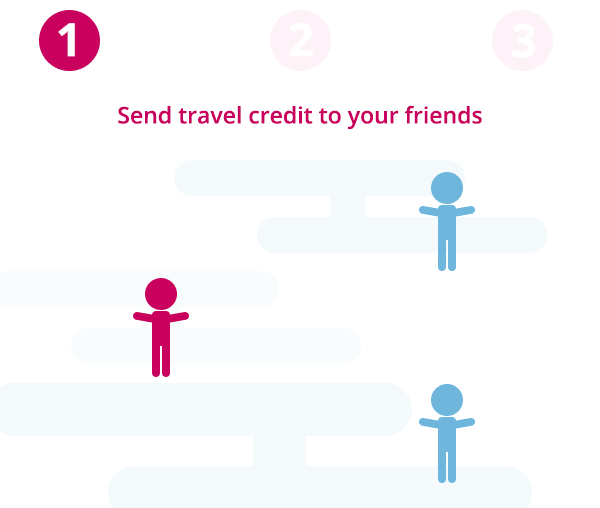 You can earn travel credit in two ways:
If your invited friend makes an *eligible booking on homestay.com, you get 20 EUR.
If your invited friend signs up to become a host on homestay.com and receives an eligible booking, you get 80 EUR.
Your travel credit will be applied to your account once your friend has completed their stay or received their guest.
Amounts may vary during promotional periods.
You can keep track of all your referred friends by clicking on Invite Friends in your Account.
*An eligible booking is where your friend spends €10 EUR (non credit) or more in booking fees at Homestay.com. Additional checks are applied to ensure authenticity. 
For more details, refer to the T&Cs
---
We're here to help!
If you have a question we haven't answered, get in touch at support@homestay.com.